OSLO INSTALLATION INSTRUCTIONS
Click the tabs below to view what's included with your brackets or unit as well as how to install your brackets or unit.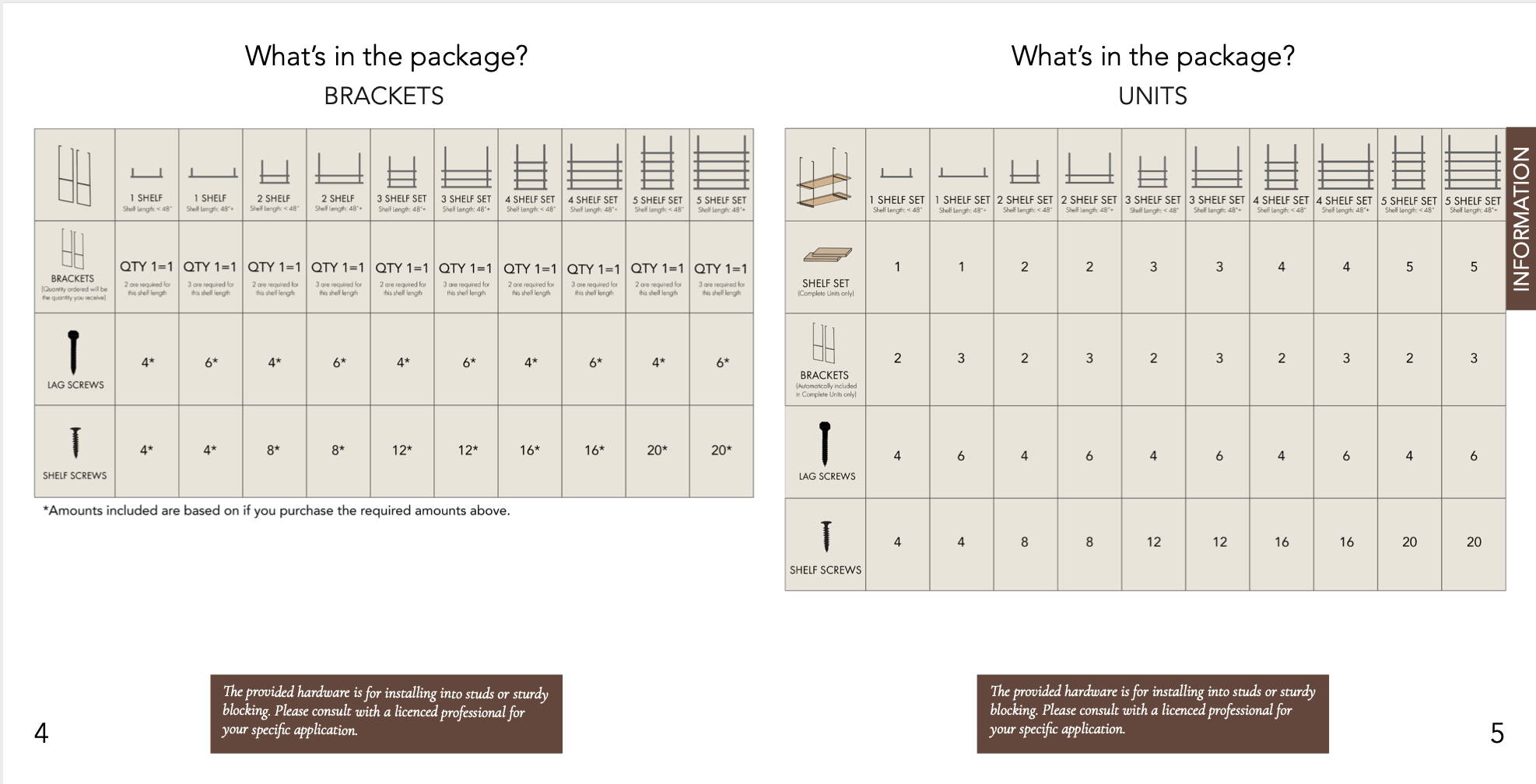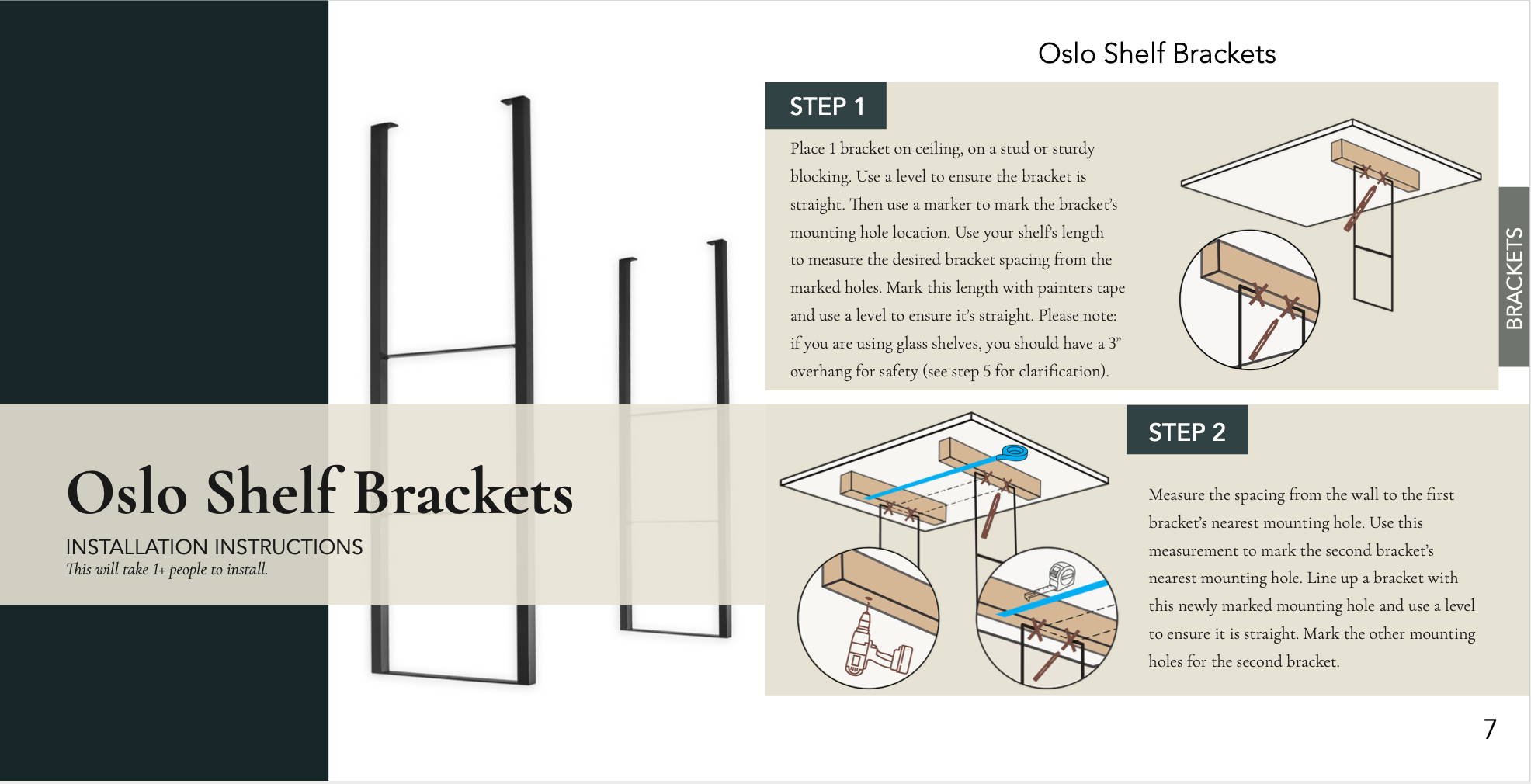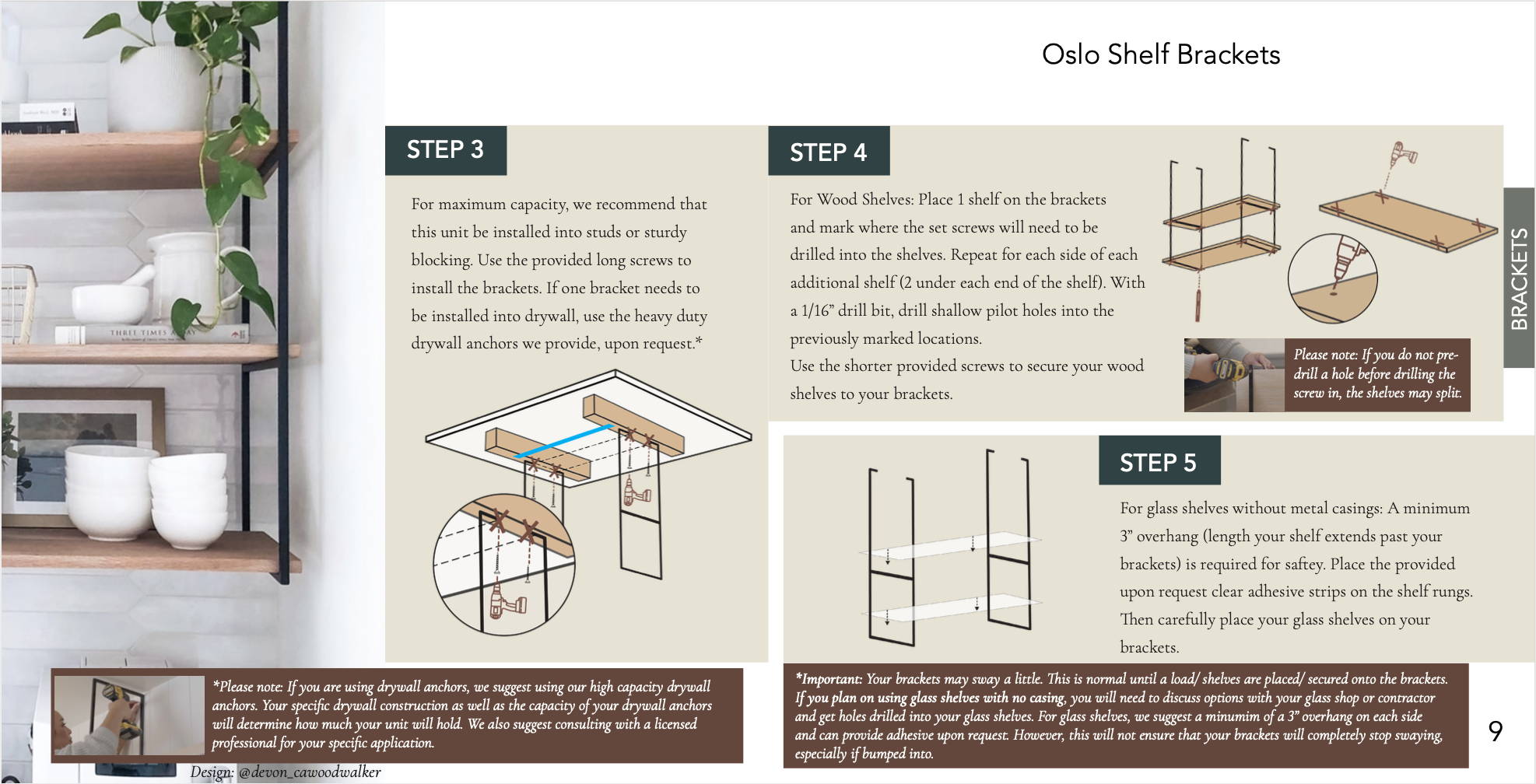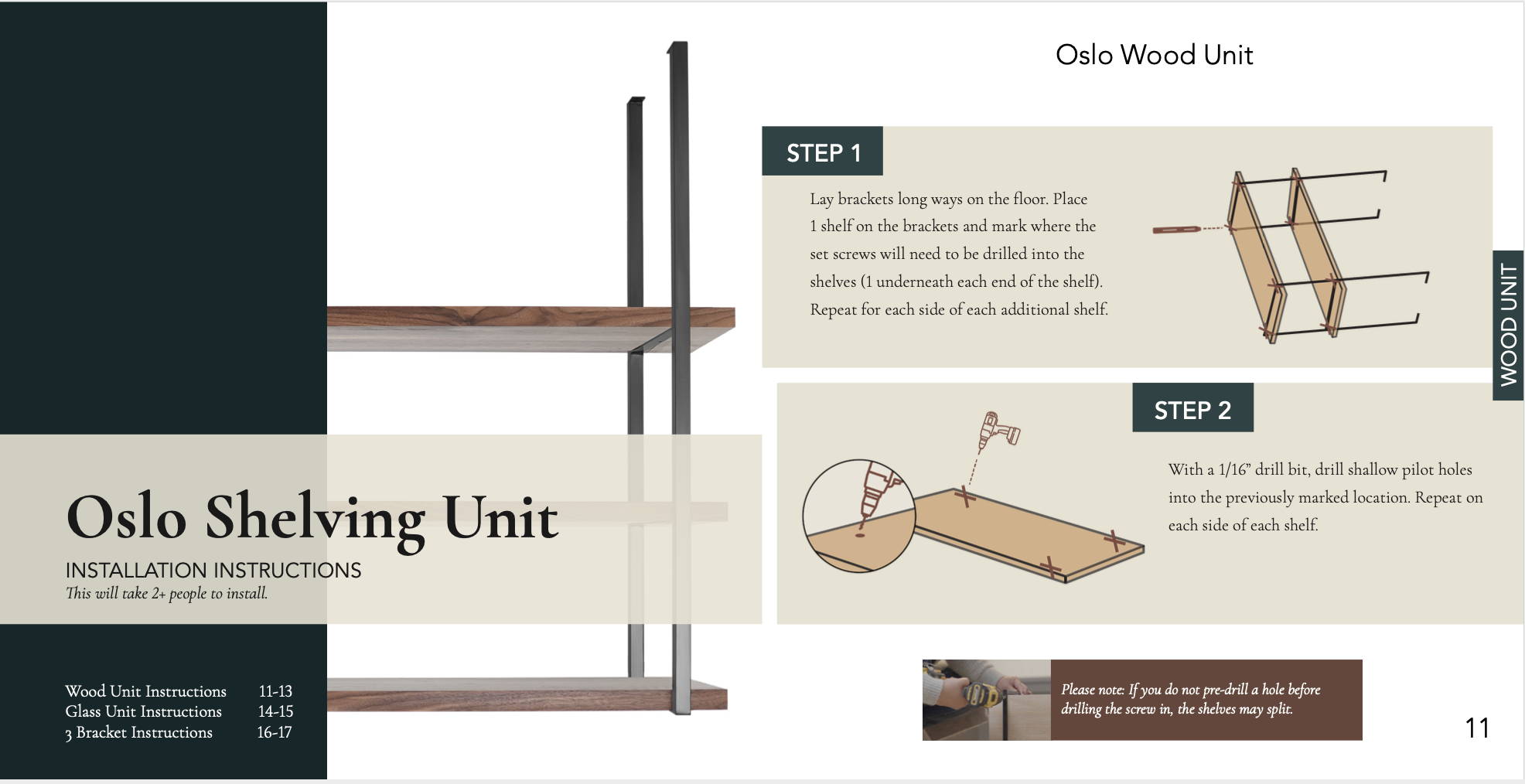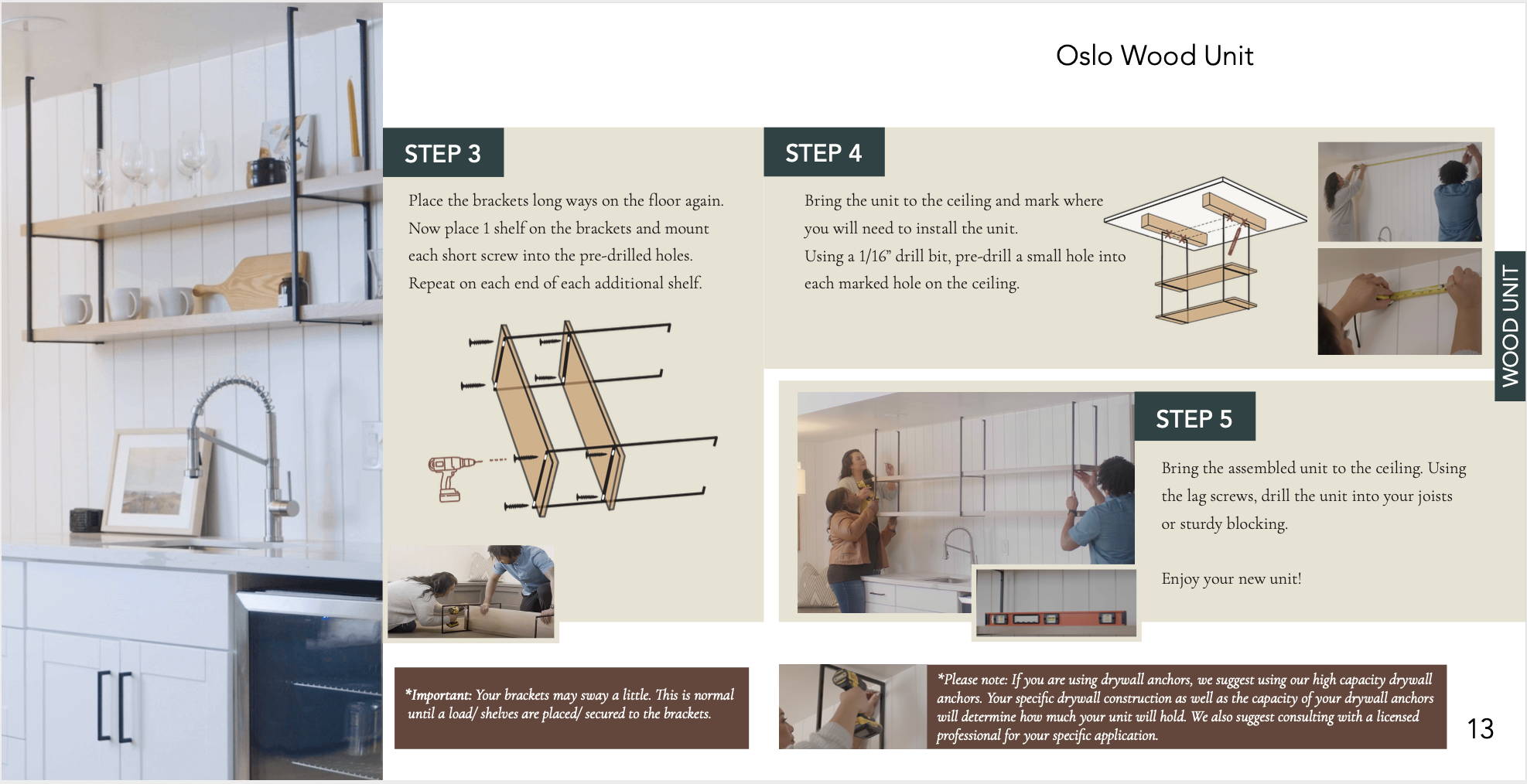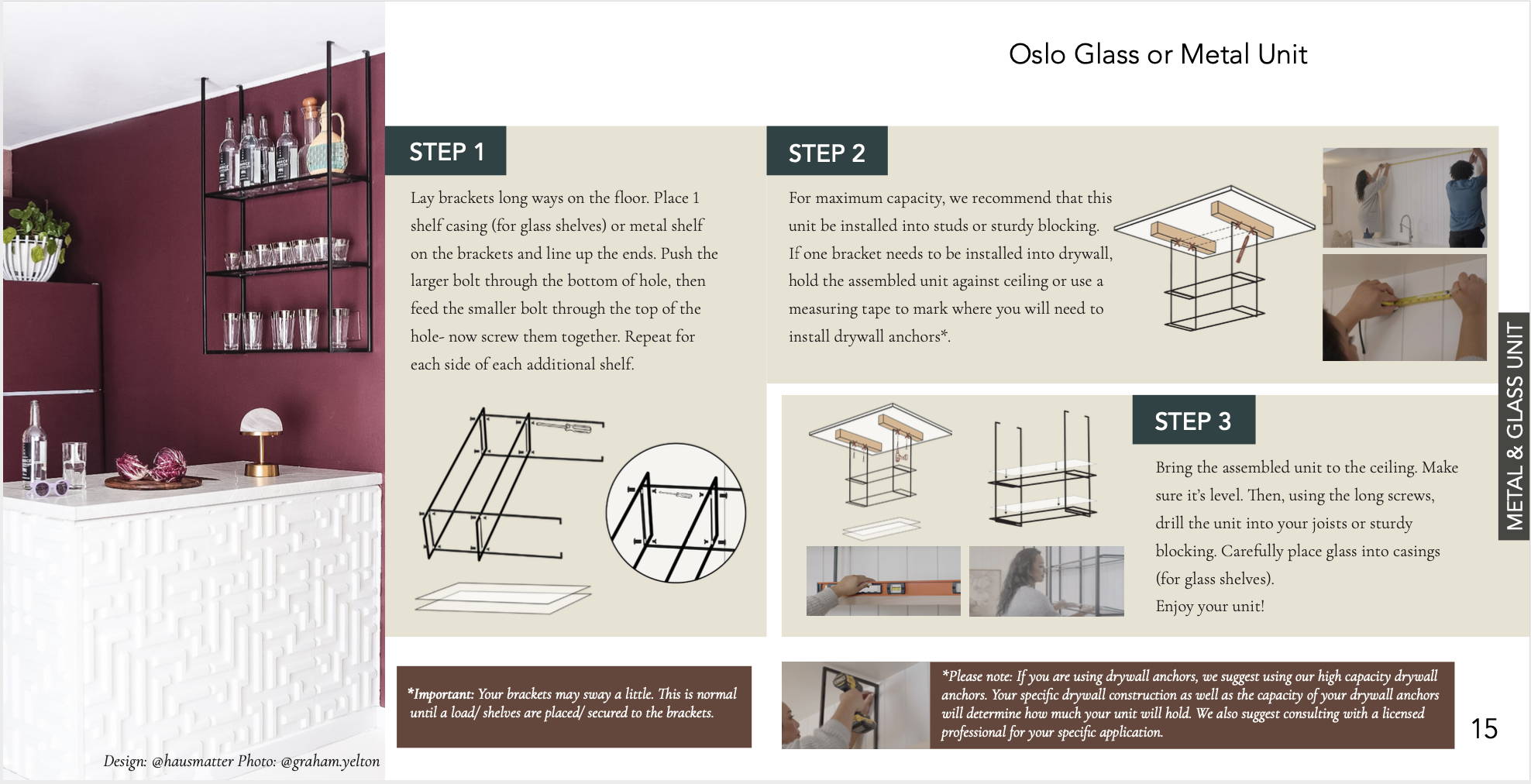 3-BRACKET UNIT INSTRUCTIONS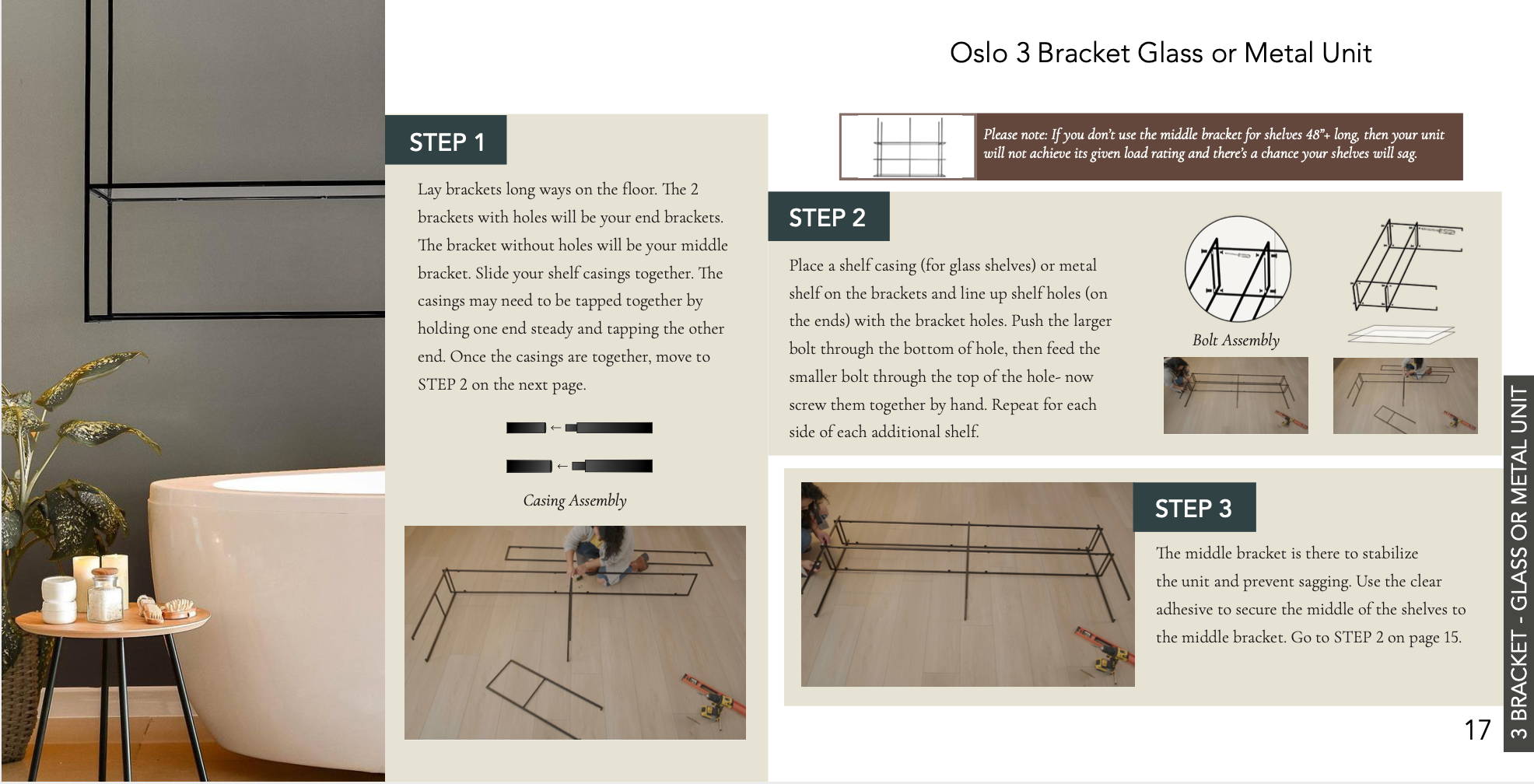 Due to every home being unique (varying construction materials and methods), IRON ABODE's products must be installed by licenced professionals to ensure their products will work for your specific application. Incorrect installation of our products could result in sagging shelves, damage, injury, or death. IRON ABODE is not liable for the incorrect installation of their products.